Who We Are.
Meet Ecumen's caring and committed professionals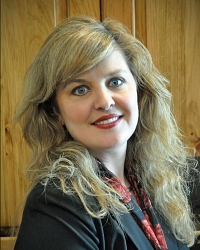 Lisa Hofferbert
Executive Director
Phone: 507-484-2203
Lisa has a Bachelor of Science Degree in Business Administration and Management from Mankato State University. Lisa has worked as the Development and Marketing Director of Benedictine Living Community of St. Peter and was the Marketing Director and Life Enrichment Coordinator at Monarch Meadows in North Mankato. Lisa has been an active volunteer for Girl Scouts for the last ten years. Her favorite thing about Ecumen St. Peter is the "amazing team we have at Ecumen Prairie Hill and Ecumen Sand Prairie. I have seen so many wonderful acts of care, empathy and love for residents." When she's not working, Lisa enjoys time with family, entertaining, camping and volunteering.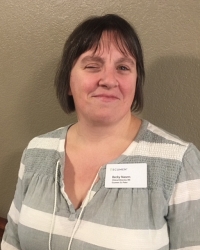 Becky Nasers
Clinical Director
Becky Nasers, RN plays an important role as the Clinical Director for Ecumen Prairie Hill and Ecumen Sand Prairie. Becky earned her Bachelor of Nursing from Rasmussen College in Mankato. Prior to working for Ecumen St. Peter, Becky managed the VA Clinic in Mankato and worked at the Thro Company (now called Monarch Healthcare Management) in Mankato. Favorite part of her job? Becky states, "I enjoy the employee teamwork and working with the wonderful residents." When she is not caring for others, Becky enjoys quilting, camping, reading books, watching movies, going for walks and playing with her grandchildren.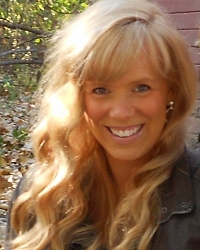 Kristi Ellwein
Sales & Marketing Manager
Phone: 507-484-2216
Kristi Ellwein, RN has a Bachelor of Science Degree in Speech Communication with minors in Marketing and Sociology from Minnesota State University-Mankato. She also received her RN licensure from South Central College. She has worked as a Brand/Advertising Manager at Taylor Corporation's wedding division and also as a PCA and RN at Mayo Clinic Health System-Mankato. Kristi's favorite part of her job is, "Getting to know the residents and their families. Everyone has their unique story and I love learning from them. It's a honor to help make Ecumen home for them." In her free time Kristi enjoys attending her kids' sporting events, spending time with family and friends, being at the lake, decorating and watching movies.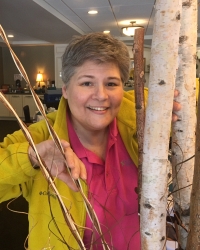 Kirsten Markiewicz
Food and Beverage Manager
Phone: 507-484-2204
Kirsten has a B.A. from MNSU and a Master's Degree in Communication Disorders from MNSU. Previously she was a Pastry Chef at the Black Forest Inn in Minneapolis and a Baker at the Swedish Bakery in Chicago. She was also a vendor at the Mankato Area Farmer's Market for four years and owned her own restaurant. "What I enjoy about my job is finding those food that make Prairie Hill home for residents. The dietary staff and I work hard to make sure our menu is full of fresh ingredients and not institutional in any way." In her spare time Kirsten enjoys time at home with her partner. They really like sci-fi movies and zombies, doting on their spoiled cat, biking and painting.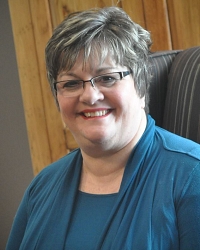 Janet Geisler
Ecumen Prairie Hill Life Enrichment Director
Janet Geisler, ADC, is a Certified Activity Director with the National Certified Council of Activity Professionals. She studied Therapeutic Recreation at Mankato State University and earned a certificate of Advanced Activity Management at Ridgewater Technical College. Janet also attended the Association of Faith Churches and Ministers and earned a Ministry degree and is also an Associate Chaplin. Janet has 37 years in activities with work experience at the Le Sueur Nursing Home, St. Peter Community Healthcare Center /Benedictine Living Community of St. Peter, Monarch Meadows in North Mankato and Malastrana in New Prague. Janet and her husband are members of the Auto Restorers Club of St. Peter and the New Creation Outreach Church in Mankato. Janet enjoys art, fishing, being outdoors and loves to spend time supporting her grandchildren attending their many sporting events like horse shows, volleyball and basketball. Janet loves spending time with residents; she says they are "fun!" She loves taking residents on outings like going to the theater to see plays and going fishing together. Janet loves how she can "express her creativity in her job while serving residents."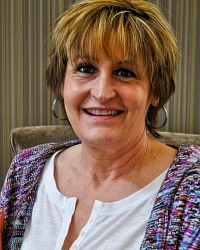 Tami Brandt
Business Office Manager
Phone: 507-934-5202
Tami joined Ecumen St. Peter as the Business Office Manager for Ecumen Prairie Hill and Ecumen Sand Prairie. Prior to Ecumen, Tami worked as a Financial Specialist for Lutheran Social Services for 8 years. Tami earned a Bachelor of Science degree from Minnesota State University in Open Study. Her three main areas of study were Social Work, Health and Gerontology. She also minored in Gerontology. Tami also earned an Accounting Degree from Rasmussen College in Mankato. In her spare time, Tami enjoys spending time with her grandchildren and her hobby is refinishing old furniture. What she likes best about Ecumen St. Peter, "getting to know all of the residents."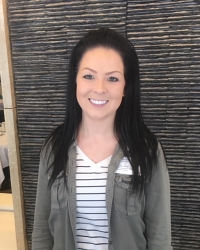 Krista Hesse
Human Resources Specialist
Krista is the Human Resources Specialist for Ecumen Prairie Hill and Ecumen Sand Prairie. She received her Bachelor of Science in Psychology from Minnesota State University, Mankato. Prior to working for Ecumen she was a Direct Support Professional for people with severe and persistent mental health issues and then a Staffing Coordinator/HR Specialist for Rose of Sharon Manor in Roseville, MN. Krista's favorite part of working at Ecumen is, "Everyone is so welcoming and are genuinely caring people. I also enjoy the quality of care that is given here. Our residents are not just a number and they receive such great and personalized care which is hard to find." When not working Krista enjoys spending time with family, joking around, being on the lake, fishing, running and cuddling with her cat. She also enjoys eating ice cream and shopping.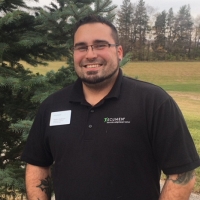 Steven Anderson
Environmental Director
Steven Anderson is Ecumen Prairie Hill and Sand Prairie's Environmental Director. He is married and has four boys. Before coming to Ecumen, Steven worked as a Maintenance Lead for Atwood Property Management. He has also been a PCA and direct support staff. Steven states, "I really enjoy working here because I like helping others and seeing the residents smile. I enjoy getting to know the residents and feel I'm building strong relationships with them." In his free time he enjoys spending time with family. He is also involved with his church and is a leader for the Kids' Ministry.